March 12th 2011 Wales v Ireland at the Millenium Stadium in Cardiff!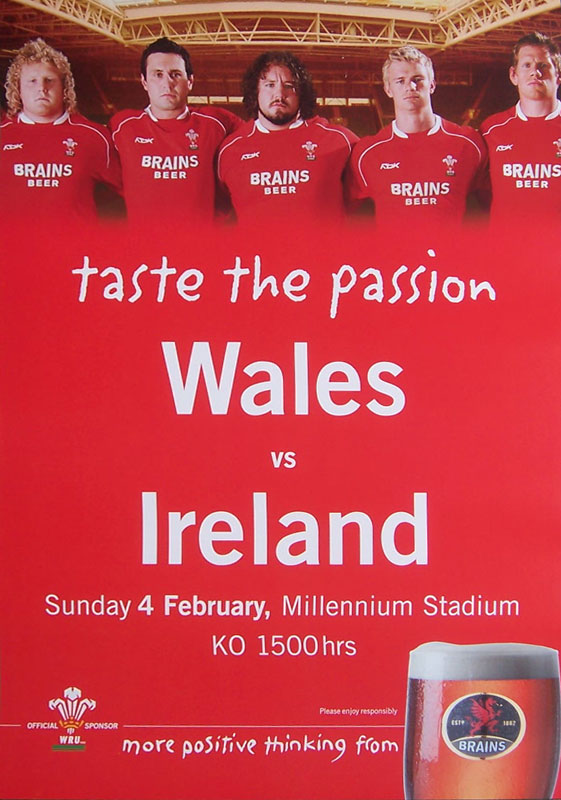 (This is the poster from two years ago just change the date and time and the rest is still the same)
My husband and I have tickets and I cannot wait to go. We have been to quite a few games in the past but I have never been to a game against Ireland. While having relatives living in Dublin and going over on many occasions for the game we have yet to actually be at the game.
So today, we get to be there, actually at the stadium and I am so excited. I love the atmosphere even if it is freezing!!
After the previous games of the six natons competition this one could go either way. Obviously I want Wales to win and I really hope they can pull it off.