As promised I am back and here to let you see the pictures from out weekend in London. It was a great weekend although my feet were certainly glad to be home and back in the slower pace of life.
We travelled up by train which was great we sat back and relaxed and it took around 2 hours much quicker than I though it would be. Our hotel was in Covent Garden so once we arrived at Paddington we headed for the underground and made our way to Covent Garden. The hotel was walking distance from the tube but we had no clue which direction. I spotted a map and once we had looked at that off we went nice and easy. We were at the hotel about five minutes later. We got checked in unpacked and headed straight back out.
Our niece lives in London so we headed the 45 minute journey out to see her. She wasn't expecting us and used a few expletives when she realised it was us on her doorstep. We got a tour of her house and sat and chatted for a couple of hours. Then we headed out for something to eat and I had my first meal at Nando's it was fantastic. As it was getting on we headed back in to the city centre. We decided to make our way to Leicester Square. It was busy!! Lots of shops and they were still open at 10pm at night it was strange but great to be able to look around even at that time.
This is picture I took which was between Leicester Square and Piccadilly Circus. It was dark and I was a little disoriented. How good was the timing, a great message up on the big screens! Plus there were four or five theatres all in a row.
On the Saturday we had decided to go over to Camden Market. We loved it there! It was so much bigger than we had expected. We walked for hours looking at the clothes and all the different things being sold on the stalls. There were so many different food stalls too all trying to get you to eat there food. I tried some beef meal off one of them and it was delicious and definitely tempted me to actually buy a whole dish. The shops all had major decoration on the outside. I would recommend anyone to visit we would have stayed longer if we hadn't had to get back for the show that evening.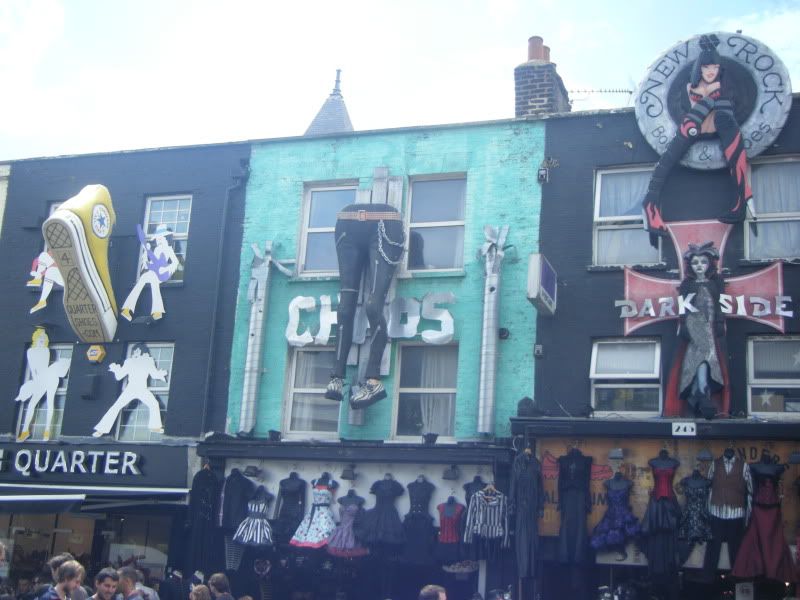 See what I mean!
Before the show we got a drink in a pub just around the corner from the theatre when we realised where we were.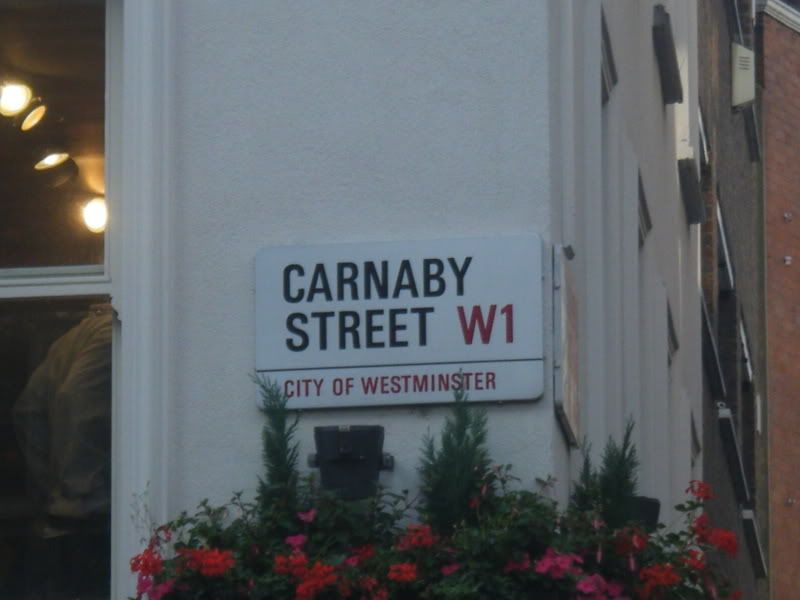 Then we were off to see the Wizard at the London Palladium.
I will be back tomorrow with more pictures and what we did on the Sunday and Monday!
PS Did you see I lost 2lb's woohoo